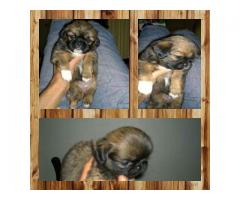 Publish date: June 6, 2014
Country: South Africa · City: Delmas
Pekingese pups for sale, a very brave little dog, sensitive, independant, and extremely affectionate with its human companion. Female R1500each. Includes 1st vacination and deworming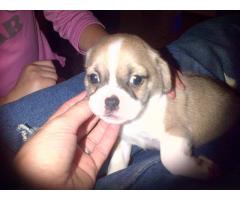 Publish date: November 20, 2013
Country: South Africa · Region: Gauteng · City: East Rand
1x Male and 1x Female Pekingese X puppies for sale. Mom is a purebred pekingese and not sure if the dad is a Chihuahua or Doberman Pincer. Beautiful and playful little ones that are brown, black and white in colour. Only to good loving homes as they are inside house dogs. Have been dewormed.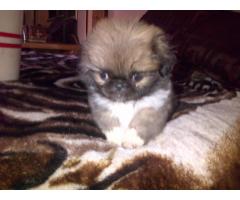 Publish date: June 10, 2013
Country: South Africa · Region: Gauteng · City: East Rand
Purebred Pekingese Puppies For Sale to good homes. All 3 puppies have been dewormed. The are beautifully coloured with dark to light brown colourings with white markings on feet and necks. Father is a purebred Pekingese and mother is a purebred miniature Pekingese. Beautiful personalities.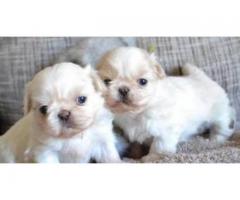 Publish date: June 3, 2013
Country: South Africa · Region: Gauteng · City: Johannesburg
they are very playful and loves to give kisses.They are KuSa registered, potty,paper & house trained and has all their shots , health and vet papers, they are very friendly to kids and other pets, very mellow and of good temperaments, they will be a good companion and playmate into your home, co...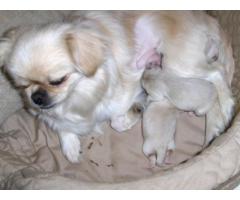 Publish date: May 24, 2013
Country: South Africa · Region: Northern Cape · City: Springbok | Namakwa
Beautiful new liter of cute Pekingese puppies for sale, gorgeous little males and females babies, playful, friendly, 8 weeks old and ready to leave NOW! here with mum, they are Pedigree Registered with papers and they come with 4 weeks free pet insurance. Also fully wormed and vaccinated against par...