Publish date: May 3, 2016
Country: South Africa · Region: Gauteng · City: Pretoria / Tshwane
Pitbull pups for sale in Pretoria, we have 2 male puppies for sale, almost 8 weeks old and ready to go. They are old family red nose and caver bloodline @ R1500 per pup for more information you can call Chris at: Phone: 079 566 9493 Email: Use seller button below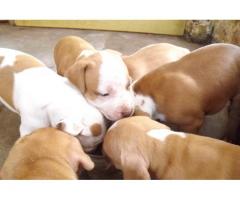 Publish date: April 28, 2016
Country: South Africa · Region: KwaZulu-Natal · City: North Suburbs
5 weeks old, dewormed and not vaccinated. tan and white puppies, parents available to view. contact details, sharmain 079 435 2106/ 031 829 3096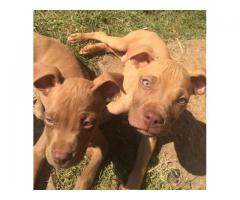 Publish date: April 22, 2016
Country: South Africa · Region: Gauteng · City: Johannesburg
Rednose Pitbull puppies for sale in Kempton park, Gauteng. They are dewormed, inoculated and very playful, mom and dad really good with the kids. We have 9 Male pups available (R2500 neg).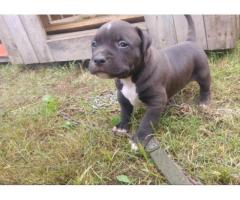 Publish date: April 13, 2016
Country: South Africa · Region: KwaZulu-Natal · City: Durban
Pitbull puppies for sale, 1 male and 1 female pup available. Lovely well temperament blue pups. Both parents are from Van Dyks. Vaccinated, dewormed and registered. R3500.00 per pup. Cell: 0832853010 Email: Use seller button below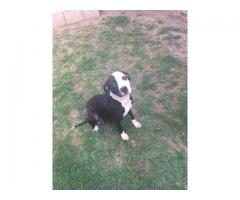 Publish date: April 12, 2016
Country: South Africa · Region: Gauteng · City: East Rand
Pitbull Puppies for sale - Registered and Inoculated: We are registered breeders.Our female is from a grand champion bloodline(Bloodsport). Males and Females available. Puppies are registered, inoculated and dewormed . They were born 1 April and will be ready to go soon to good houses.Go check out Z...