Publish date: December 25, 2014
Country: South Africa · Region: KwaZulu-Natal · City: Durban
7 American pitbull puppies for sale, we have 2 females and 5 males pups available. They are 4 weeks old now and was born last week on November. Kindly contact Sugen for more info on 073 521 3791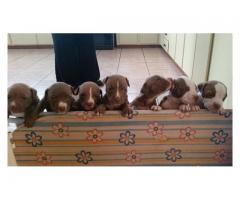 Publish date: December 9, 2014
Country: South Africa · Region: Gauteng · City: Krugersdorp
Beautiful pure bred Pitbull puppies for sale, to loving, good homes ONLY. We have 2 x females and 1 x male pup still available (7 and a half weeks old), registered, inoculated and dewormed.Bloodline:- Mommy: Bloodsport/Carver- Daddy: Carver/Spike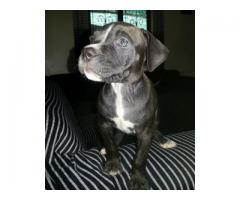 Publish date: December 8, 2014
Country: South Africa · Region: KwaZulu-Natal · City: Durban
Pedigree American Pitbull Puppies for sale, they were born on the 19 October 2014 and are available to go to their new homes immediately. Pups are registered with the National Dog Breeders Council of SA.Pups are dewormed and have their first vaccine. Each pup is R2800.Sire - White and Caramel from D...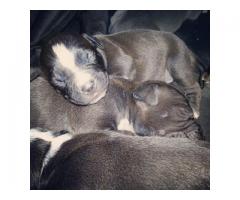 Publish date: November 6, 2014
Country: South Africa · Region: KwaZulu-Natal · City: Durban
American Pitbull Puppies for sale, they will be ready to go to their news homes the second week of December 2014. The Pups will have their registration papers, first vaccine and will be dewormed.We have 3 Males and 4 Females available:Sire - Yoda - Caramel and WhiteDam - Akira - White and BlackEmail...
Publish date: September 11, 2014
Country: South Africa · Region: Gauteng · City: Pretoria / Tshwane
Only 1 Pitbull Male Pup left.Date of Birth 09September 2014 (8 Weeks Old)Vaccinated & De-WormedMother is from the Paladin LineFather is from the Carver LineR2000.00 each