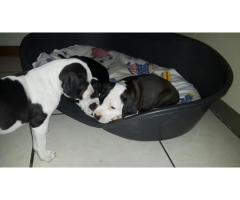 Publish date: March 11, 2015
Country: South Africa · Region: Cape Town, Western Cape
Beautiful Pitbull puppies for sale.Vaccination and deworming done.7 weeks old, registered.Black/whiteMom and dad stays with us. Very healthy pups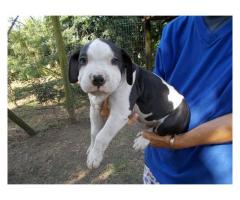 Publish date: February 11, 2015
Country: South Africa · Region: KwaZulu-Natal · City: Ballito
Beautiful American Pitbull puppies for sale, we have 5 male and 2 female pups available. Thoroughbred and registered. Pedigree papers included. Vaccinated and de-wormed. Loving nature and very good temperament. The ultimate watch dog and family pet.Very good with kids all ages. Bloodlines of the pup...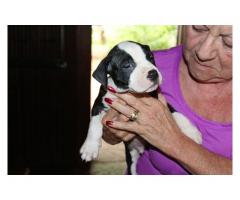 Publish date: February 2, 2015
Country: South Africa · Region: Gauteng · City: West Rand
American Pitbull pups for sale, we have 3 males and 1 female puppy left, 6 weeks old. Born 23/12/2014 and will be ready by 17/02/2015Mother and father both registered. Extremely good nature and very good with kids and other animals. Only to good family orientated homes and people who had and underst...
Publish date: December 25, 2014
Country: South Africa · Region: KwaZulu-Natal · City: Durban
7 American pitbull puppies for sale, we have 2 females and 5 males pups available. They are 4 weeks old now and was born last week on November. Kindly contact Sugen for more info on 073 521 3791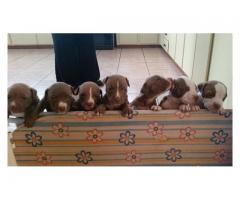 Publish date: December 9, 2014
Country: South Africa · Region: Gauteng · City: Krugersdorp
Beautiful pure bred Pitbull puppies for sale, to loving, good homes ONLY. We have 2 x females and 1 x male pup still available (7 and a half weeks old), registered, inoculated and dewormed.Bloodline:- Mommy: Bloodsport/Carver- Daddy: Carver/Spike